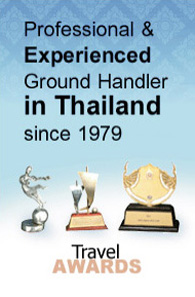 DESTINATIONS
CONTACT
+662 640 1440
info@nstravel.com
LINKS
Subscribe for e-newsletter
HIMMAPAAN - TO BRING LIVE BACK TO NATURE
Code:NS.TH.EX-CNX13
Venue:CHIANGMAI
Type:GROUPS ONLY (SCHOOLS, CHARITIES, ETC)
Price:From baht / person
Why book with NS Travel?

This special Day Trip is exclusive for groups or Charities. Contact us for special rates on this program!
HIMMAPAAN - TO BRING LIVE BACK TO NATURE

This Day Trip from Chiang Mai brings you to Himmapaan. Problems of deforestation in Northern parts of Thailand are not new. Some hill tribes used to cut trees without concern for the environment for it was an age-old traditional way of making the land available for agriculture… It was so since ages, but today, the awareness-raising generated by the global warming makes initiatives come up here and there on earth, in order to modify bad habits. Thailand is not an exception to this rule and the King Bhumibol, as keen precursor in terms of protection of the environment, has been active in promoting a system of economical auto sufficiency in Thailand for decades. He has also warned about global warming and about water shortage since a while. But if some listen, some others go one step forwards, trying to follow his recommendations and act positively for the nature. Some nature activists try to educate hill tribes to understand the nature from a global point of view. The Himmapaan Foundation helps the nature by adopting a program of carbon offsetting. They plant each year a new plot of land which was deforested in the past. Plot after plot, year after year forest is been rebuilt in the area of Baan Kao Ma Ka and Baan Muang Kut in Mae Taeng district. Responsible tourists traveling to Chiang Mai can actively take part to this project and join their efforts to this initiative. From May to June, planting trees is organized whilst the rest of the year, preparing plants and sapling a nursery is the main physical activity.
CODE

PROGRAM / PERIOD

PRICES P/PERS. (BAHT) (1/NOV/16 - 31/OCT/17)

JOINING

1PAX

2PAX

3PAX

4PAX

5PAX

6PAX

NS.TH.EX-CNX13

ON REQUEST ONLY

N/A

O/R

O/R

O/R

O/R

O/R

O/R

INCLUDED
* Fully licensed english speaking guide at disposal
* Private R/T transfer with licensed driver
* All costs linked to the activity
* Lunch served in local restaurant
* Drinking water and freshen waters on board
* All local taxes, local insurance and VAT

EXCLUDED
* Tips to guide
* Personal expenses and drinks during lunch

REMARKS
* rates for private program (blue columns) are given per person (from 1 to 6) traveling together
* rates for joining-up program (green column) are given for person joining-up existing group
* n/a = not available
* o/r = on request