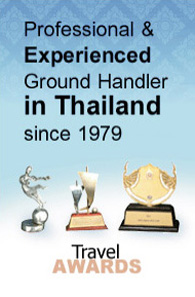 Subscribe for e-newsletter
DESTINATIONS
CONTACT
+662 640 1440
info@nstravel.com
LINKS

OASIS SPA BANGKOK
Code :NS.TH.SD-BKK20
Type :SPA - RELAXATION - FACE & BODY TREATMENTS
Price :From 740 baht / person
Why book with NS Travel?

We are based in Bangkok and your local specialist for unforgetable Thailand holidays. We select only the best Spa & Wellness

institutions for our clients and offer very competitive rates!
OASIS SPA BANGKOK
Perfectly located to start or end your Thailand holiday, Oasis Spa was honored with the Award of Excellence in 2008. Oasis Spa is a welness chain and present in Bangkok, Chaing Mai and Pattaya.
The Bangkok Oasis Spa is centrally located in the very heart of animated Sukhumvit area, between Asoke Street and the Emporium luxury mall. It is a very elegant 2 floors modern white painted wellness centre nestled in a private garden embellished by a superb Flamboyant Tree. It features no more than 12 treatment rooms.
The general atmosphere is very relaxing and intimate. The treatments offered are numerous: Massage (Original 4 hands massage Oasis signature), Ayurvedic, Body treatments, Scrubs, Wraps, Facial treatments and Hydrotherapy. Special single or couple packages are also available.
Products used for the body treatments are original Thai genuine recipes, made with local herms. The products used for facial treatments are branded Pevonia or Biodroga.
| | | | | |
| --- | --- | --- | --- | --- |
| CODE NSTRAVEL | KIND OF TREATMENT | DURATION | | |
| | THAI MASSAGES | | | |
| NS.TH.SD-BKK20*1 | TRADITIONAL THAI BODY MASSAGE | 120 MINUTES | 1989 | 1930 |
| NS.TH.SD-BKK20*2 | HEAD, BACK, SOULDER AND FOOT MASSAGE | 120 MINUTES | 1989 | 1930 |
| NS.TH.SD-BKK20*3 | THAI HERBAL HOT COMPRESS | 60 MINUTES | 1404 | 1360 |
| NS.TH.SD-BKK20*4 | THAI HERBAL FOOT TREATMENT | 60 MINUTES | 1404 | 1360 |
| NS.TH.SD-BKK20*5 | FOOT REFLEXOLOGY | 60 MINUTES | 1404 | 1360 |
| | SIGNATURE MASSAGES | | | |
| NS.TH.SD-BKK20*6 | AROMATHERAPY HOT OIL MASSAGE | 60 MINUTES | 1580 | 1530 |
| NS.TH.SD-BKK20*7 | OASIS FOUR HANDS MASSAGE | 60 MINUTES | 2925 | 2830 |
| NS.TH.SD-BKK20*8 | KING OF OASIS MASSAGE | 120 MINUTES | 4563 | 4410 |
| NS.TH.SD-BKK20*9 | QUEEN OF OASIS MASSAGE | 120 MINUTES | 4563 | 4410 |
| NS.TH.SD-BKK20*10 | GOLDEN LANNA MASSAGE | 90 MINUTES | 6903 | 6670 |
| | BODY SCRUB | | | |
| NS.TH.SD-BKK20*11 | COCONUT BUTTER SCRUB | 60 MINUTES | 1755 | 1700 |
| NS.TH.SD-BKK20*12 | HONEY , SESAME AND CEREAL SCRUB | 60 MINUTES | 1403 | 1360 |
| NS.TH.SD-BKK20*13 | ORANGE AND HONEY SCRUB | 60 MINUTES | 1403 | 1360 |
| NS.TH.SD-BKK20*14 | THAI COFFEE, HONEY AND YOGHURT SCRUB | 60 MINUTES | 1403 | 1360 |
| NS.TH.SD-BKK20*15 | ALOE VERA MINT SCRUB | 60 MINUTES | 1403 | 1360 |
| | BODY WRAP | | | |
| NS.TH.SD-BKK20*16 | COCONUT BUTTER BODY WRAP | 60 MINUTES | 1755 | 1700 |
| NS.TH.SD-BKK20*17 | THAI HERBAL CLAY BODY WRAP | 60 MINUTES | 1403 | 1360 |
| NS.TH.SD-BKK20*18 | MORROCO RED CLAY BODY WRAP | 60 MINUTES | 1403 | 1360 |
| NS.TH.SD-BKK20*19 | ALOE AND LAVENDER BODY WRAP | 60 MINUTES | 1403 | 1360 |
| | HAIR TREATMENT | | | |
| NS.TH.SD-BKK20*20 | HAIR SPA TREATMENT WITH MASSAGE | 60 MINUTES | 2105 | 2040 |
| | FACIALS | | | |
| NS.TH.SD-BKK20*21 | OASIS ROYAL THAI FACIAL | 60 MINUTES | 1638 | 1590 |
| NS.TH.SD-BKK20*22 | BIODROGA DETOXIFYING FACIAL | 60 MINUTES | 2924 | 2830 |
| NS.TH.SD-BKK20*23 | BIODROGA SENSITIVE SKIN FACIAL | 60 MINUTES | 2924 | 2830 |
| NS.TH.SD-BKK20*24 | BIODROGA AFTER SUN | 60 MINUTES | 2924 | 2830 |
| NS.TH.SD-BKK20*25 | BIODROGA GOLDEN CAVIAR | 60 MINUTES | 3392 | 3280 |
| NS.TH.SD-BKK20*26 | BIODROGA MEN SENSATION | 60 MINUTES | 3392 | 3280 |
| | AYURVEDIC | | | |
| NS.TH.SD-BKK20*27 | SHIRODHARA | 60 MINUTES | 2105 | 2040 |
| NS.TH.SD-BKK20*28 | AYURVEDIC HEAD MASSAGE | 45 MINUTES | 1403 | 1360 |
| NS.TH.SD-BKK20*29 | AYURVEDIC BODY MASSAGE | 60 MINUTES | 2690 | 2600 |
| | HYDROTHERAPY | | | |
| NS.TH.SD-BKK20*30 | AROMATHERAPY MILK BATH | 30 MINUTES | 761 | 740 |
| NS.TH.SD-BKK20*31 | AROMATHERAPY FLORAL BATH | 30 MINUTES | 761 | 740 |
| NS.TH.SD-BKK20*32 | THAI HERBAL STEAM | 30 MINUTES | 761 | 740 |
| | PACKAGES | | | |
| NS.TH.SD-BKK20*33 | LANNA STYLE | 2 HOURS | 2223 | 2150 |
| NS.TH.SD-BKK20*34 | OASIS PAMPERING | 2 HOURS 30 | 3158 | 3060 |
| NS.TH.SD-BKK20*35 | HAIR SPA PACKAGE | 2 HOURS 30 | 4445 | 4300 |
| NS.TH.SD-BKK20*36 | COCONUT NOURISHING | 2 HOURS 30 | 4562 | 4410 |
| NS.TH.SD-BKK20*37 | AYURVEDA PACKAGE | 2 HOURS | 4562 | 4410 |
| NS.TH.SD-BKK20*38 | THE PARADISE OF OASIS | 4 HOURS | 5380 | 5200 |
| NS.TH.SD-BKK20*39 | SABAI STONE MASSAGE | 2 HOURS | 5731 | 5540 |
| NS.TH.SD-BKK20*40 | THE MAGICAL FOUR HAND | 2 HOURS | 5731 | 5540 |
| NS.TH.SD-BKK20*41 | OASIS SUMMER DAY | 3 HOURS | 5731 | 5540 |
| NS.TH.SD-BKK20*42 | OASIS EXPERIENCE | 4 HOURS | 6667 | 6450 |
| NS.TH.SD-BKK20*43 | LANNA EXPLORER | 4 HOURS | 7602 | 7350 |
Send your request to info@nstravel.com mentioning:
- Name and code of the treatment
- Number of persons
- Date and timing as well as the name of each person wishing a treatment
We will answer you back within the 24 hours (not during weekends and Thai official holidays)