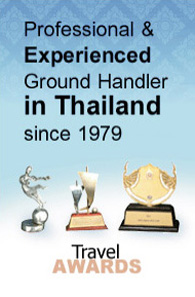 DESTINATIONS
CONTACT
+662 640 1440
info@nstravel.com
LINKS
Subscribe for e-newsletter
FROM YANGON TO PYAY
Code :NS.MY.MT-02
Type :INDIVIDUAL TOUR
Price :From 7137 baht / person
Why book with NS Travel?

We regularly visit and inspect Myanmar to ensure that quality, in terms of transport and accommodation remains high. We also care that the services of our guides as well as the cultural aspect of our programs, match our standards in Myanmar as they do in Thailand.
FROM YANGON TO PYAY
This short 2 days' extension to the remote old city of Pyay completes most of our tours in Burma.
Most of our programs include air transportation between Yangon and the North, so that the city of Pyay is left aside from these itineraries. This short excursion is the appropriate answer to those willing to include Pyay to their program around Myanmar.
We provide a car with A/C, gasoline and highway + checkpoint costs, a driver and an English speaking guide as well as the overnight in the best hotel of Pyay. Pyay was known as Sri Ksetra, the old capital of Puy dynasty. It would have been founded circa the fifth century of our era… After visiting the remaining of this old city, you will take a boat upriver Irrawaddy to visit the unique carved cliffs of Akauktaung. The site features old statues of Buddha sheltered in niches.
At the end of this excursion, you will sail back to Pyay and will be transferred back to your hotel in downtown Yangon or to Yangon airport (provided your flight leaves Yangon by late evening)
For a detailed description (PDF) of the program, please click on the More Info button above!
PROGRAM
Day 1 Yangon - Pyay
Meals: - / - / -
Pick-up by your English speaking guide at your hotel lobby – Full day private tour by a/c vehicle
Road from Yangon to Pyay – Short halts on the way to observe locals in their daily life – Arrival in Pyay by early afternoon – Visit the very old Shwemyettman and Shwenattaung Pagodas
Lunch at leisure and not included
Continue visiting the highlights in the afternoon - The old city of Sri Ksetra - BawBawgyi and BeBegyi Pagodas as well as the museum of Hmawzar
Dinner at leisure and not included
Overnight in hotel Lucky Dragon – Superior room
Day 2 Pyay - Yangon
Meals: B / - / -
Breakfast served in your hotel
Pick-up by your English speaking guide at your hotel lobby – Full day private tour by a/c vehicle
Morning boat trip on the Irrawaddy River to observe the old niches sheltering Buddha statues in the carved cliffs of Akauktaung – Trip back to Pyay
Lunch at leisure and not included
Transfer back to Yangon – Drop off at your hotel in Yangon downtown or at the airport.
CATEGORY / PERIOD

PRICES P/PERS. (BAHT) (1/OCT/16 - 30/SEP/17)

1PAX

2PAX

3PAX

4PAX

5PAX

6PAX

TOURIST 3* - (01/MAY TO 30/SEP)

23364


12064

9728


8878

7476

7137

TOURIST 3* - (01/OCT TO 30/APR)

23661

12192

9855

9006

7604

7264


INCLUDED

* Private transportation by A/C vehicle

* Professional driver & all transportation costs

* Highway, road and checkpoint fees,

* Professional English speaking guide

* All entrance fees to visited sites

* Accommodation as mentioned below

* Breakfast

* R/T boat trip Pyay – Akauktaung - Pyay

* Drop-off at your hotel in Yangon or airport

* All local taxes, service and vat

EXCLUDED

* Meals not mentioned in the program

* Drinks & personal expenses

* Entrance fees to zones or sites not mentioned

* Tips to luggage boys in hotel

* Mandatory tip to guide and driver

* Travel insurance

* Visa costs

HOTEL SELECTED

* For this program only the category 'TOURIST' is available

* Hotel Lucky Dragon has been selected (superior room) www.luckydragonhotel.com

REMARKS

* Rates are given per person based on 1 or 2 or 3, etc traveling together

* Rates for category 'Tourists' include hotels corresponding to an international 3 stars level

* A gala dinner for Christmas or New Year eve might be compulsory – Consult us for rates