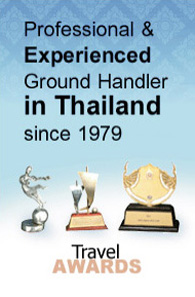 DESTINATIONS
CONTACT
+662 640 1440
info@nstravel.com
LINKS
Subscribe for e-newsletter
BECOME A FISHERMAN IN THE BAY OF PHANG-NGA
Code :NS.TH.MT-HKT05
Type :COMMUNITY BASED TOURISM IN PHAN NGA BAY
Price :From 5315 baht / person
Why book with NS Travel?

NS.TRAVEL is one among the few local operators, qualified for sustainable tourism, agro tourism and community based tourism. We are recognized and accredited for this very specific tourism sector.
BECOME A FISHERMAN IN THE BAY OF PHANG-NGA
Koh Yao Noi is an island situated in the Bay of Phang-Nga, in Southern Thailand, between Phuket Island and Krabi. The bay's landscapes are spectacular, with hundreds of mountainous islands and islets or karst formations covered with dense tropical vegetation. The main activity of the island's inhabitants is fishery, traditionally performed. Many years ago, the community struggled to obtain a moratorium on industrial fishing in the whole bay, which was approved by the Thai government.
The fishermen who welcome you, share their daily life with the visitors, host you in their house and bring you in the bay during their fishing activities. In other words, you will live a unique experience of cohabitation with local families, humble but happy to live in a protected environment, and according to their traditional way of life.
You will wake up very early, like your hosts, and will go to the sea to fish. You will eat delicious fish and seafood. You will live simply, without luxury or comfort, but at a pleasant and slow pace. You will stay in the house of a local family and will discover the natural beauty of the island and the beautiful bay of Phang-Nga.
For a detailed description (PDF) of the program, please click on the More Info button above!
Program
Day 1 Phuket – Phang-Nga – Koh Yao Noi
Meals: - / L / D
Pick-up by your local guide of the fisherman community at Phuket Airport (English speaking only – early morning arrival) – Private transfer to Bangrong pier – Transfer by public boat to Koh Yao Noi island – Arrival on the island – Short briefing at the community house, about the program of the following days – Transfer to the house of your host family
Lunch served by your host family
Afternoon:
Discover the island, with stop at different workshops of local handicraft – Stop at the mangrove, the rice fields, the rubber trees plantations – Last stop at the square near the western pier of the island, to watch the sunset – Back to your host family house
Dinner served by your host family
Overnight at your host family house – Separate room, with shared bathroom
Day 2 Koh Yao Noi – Bay of Phang-Nga
Meals: B / L / D
Breakfast served by your host family
Morning:
Very early departure for the sea, with the fisherman (head of your host family) – Navigation in the bay and casting of the fishing nets – Resume the navigation towards the island where lunch will be served
Lunch served on the beach of an island in the bay
Afternoon:
Resume the navigation in the bay and visit part of it – Back to the fishing place and retrieving of the nets – Back to the pier – Selling fishes at the island market – Back to your host family house – Late afternoon at leisure
Dinner served by your host family
Overnight at your host family house – Separate room, with shared bathroom
Day 3 Koh Yao Noi - Bay of Phang-Nga
Meals: B / L / D
Breakfast served by your host family
Morning:
Departure in the bay with the fisherman (head of your host family) for a full-day discovery of the bay, its fauna and flora
Lunch served on the beach of an island in the bay
Afternoon:
Resume the navigation in the bay and visit part of it – Back to the island with a stop at a site of artisanal fish farming – Back to your host family house – Late afternoon at leisure
Dinner served by your host family
Overnight at your host family house – Separate room, with shared bathroom
Day 4 Koh Yao Noi - Phang-Nga
Meals: B / - / -
Breakfast served by your host family
Morning:
Transfer to the island pier and assistance in boarding the boat to Phuket or Krabi, up to your choice – Land transportation from Phuket or Krabi pier to your next destination is not included
CODE

PROGRAM / PERIOD

PRICES P/PERS. (BAHT) (1/NOV/16 - 31/OCT/17)

JOINING

1PAX

2PAX

3PAX

4PAX

5PAX

6PAX

NS.TH.MT-HKT05A

2 DAYS - 1 NIGHT

N/A

10680

7365

6197

5756

5491

5315

NS.TH.MT-HKT05B

3 DAYS - 2 NIGHTS

N/A

13899

9796

8389

7829

7493

7269

NS.TH.MT-HKT05C

4 DAYS - 3 NIGHTS

N/A

18581

13657

12012

11333

10925

10654

INCLUDE

* Meet and greet at Phuket airport or hotel downtown by English speaking escort from the village
* Transfer by private car to the pier and transfer by public boat to the island (with English speaking escort on board)
* Accommodation and meals as per program selected
* Local transportation as per program selected
* All activities as per program selected
* Insurance (Thai standards)
* Entrance fees to the National Park
* All local taxes and vat

EXCLUDED

* Personal expenses
* Meals not mentioned on the program
* Beverages during meals
* Tips to local escort
* Transfer at the end of the program to your next destination (consult us)

REMARKS

* rates for private program (blue columns) are given per person (from 1 to 6) traveling together
* rates for joining-up program (green column) are given for person joining-up existing group
* n/a = not available
* o/r = on request