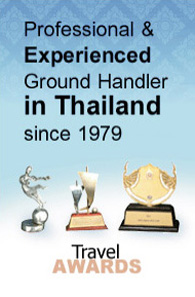 DESTINATIONS
CONTACT
+662 640 1440
info@nstravel.com
LINKS
Subscribe for e-newsletter
ZAZEN BOUTIQUE RESORT
'Zazen Boutique' is probably the best illustration of Thai charm on Samui. This hotel welcomes very warmly its guests with incredible quality in terms of accommodation, service, facilities, food… A real must for all those sensitive to charm and 'art de vivre'.
The different tones used in the decoration are rather warm and make a subtle contrast with the deep green coconuts leaves covering this part of the island and the very nice garden of the resort.
Owners of Zazen Boutique are a Belgo-Thai couple. They manage the resort very professionally and really do care of all details making a stay at Zazen a real moment of happiness. One feels since the doorstep that owners and staff strive to pamper guests.
The 26 rooms are admirably equipped: Wooden floor, high quality bedding, air conditioning, outdoor bathroom in a patio keeping full privacy, satellite LCD television, DVD, safe, Internet access, telephone, coffee or tea maker, private balcony, sun beds, daily press in rooms and Ipod JBL music players (uniquely in top category villas)
Zazen has a nice sea view, one of the best restaurants of the island, a beautiful swimming pool, a Jacuzzi, a very cute spa, an Internet corner, a DVD library, a boutique, a wine cellar, etc.
Several sea activities can be organized and all this, on one of the most beautiful beaches of the island.
The Zazen Boutique is perhaps the only hotel on Samui where guests spontaneously extend their stay after the normal check-out time has arrived, since it is so inviting, that nowhere else on the island a stay can be more charming. (Ideal place for couples and honeymooners – Special wedding packages with full organization and complete official documentation provided)