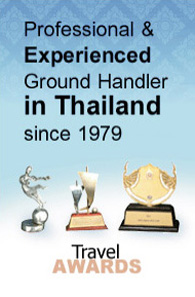 DESTINATIONS
CONTACT
+662 640 1440
info@nstravel.com
LINKS
Subscribe for e-newsletter
THE SCENT HOTEL
This hotel looks like a charming dolls' house, for the number of rooms is very limited and space is quite confined… Nevertheless this house is a top class establishment member of the prestigious 'Relais et Chateaux'.
Colonial hotel clearly inspired by Indochina 'belle époque' style, located on Bangrak beach. From the street side, the hotel looks rather anonymous. But once you push the door of the reception, you are suddenly passing through the mirror of another universe… Almost a magic and secret world as Lewis Carroll could have imagined.
Reception is very elegant, part of the walls are covered by hand painted canvas illustrating 18 century colonial scenes. Furniture is Louis XV classical style and some decorative object stand here and there on beautiful wooden shelves occupying part of the walls. Once you pass the doorstep of the patio, you arrive in another universe where plants in clay pots are gathered around the central swimming pool. Red roman tiles, pastel grey painted walls, natural wooden frames of doors and windows, floor covered by natural stones in a dark charcoal-grey tone… You are at mid-way between a 'Provençal' style and an Indochinese style old mansion.
The 15 rooms are divided into the 2 floors distributed in a U shape construction with the restaurant edging the beach. The central part of this whole space is a 'patio' having the swimming pool in its center. All rooms are very elegantly decorated and furnished, (perhaps little space or too much furniture) with flair, good taste and style…
Here again an elegant French sofa, a beautiful Chinese cabinet, a stylish 'belle époque' bathroom, and of course all the necessary and modern equipment to ensure guests a perfect and comfortable stay. All rooms feature: air conditioning, complete bathroom (warm & cold water, etc) flat screen satellite television, refrigerator with fully stocked mini bar, safety box, hairdryer, telephone, coffee and tea machine facility, slippers and bathrobe, complimentary Internet access, etc. Suites also feature a Nespresso coffee machine and an I-Pod touch music player
A real charming discovery, a real blow-heart, a house belonging to another time… Ideal for couples loving comfort and the discretion of a small stylish luxury and muffled house... If you like style and discretion, don't miss a stay at the Scent. This unique hotel on Samui will meet your expectations.