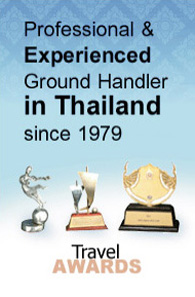 DESTINATIONS
CONTACT
+662 640 1440
info@nstravel.com
LINKS
Subscribe for e-newsletter
SOFITEL SO BANGKOK
Probably the most innovative hotel of Bangkok, offering of course all the quality of Accor services but in a version completely revised of Sofitel concept called SO. Its location at the crossroads of Sathorn and Rama IV roads, facing Lumphinee Park is excellent… Perhaps a little aside of Silom Road (10 minutes walking distance) but thanks to its location, it offers amazing views on the futurist skyline of Bangkok with the green Lumphinee Park as proscenium.
Furthermore, decoration based on 5 elements, Water, Earth, Wood, Metal and fire is really creative. Accor has bluffed Bangkok, proposing lines, materials and futurist shapes cleverly orchestrated to please amateurs of new and creative hotels… Well, the realization of such an amazing place was signed by Christian Lacroix, who as the stylist of the hotel. Besides the main architect responsible for the main work, 5 local talented architects have revealed shapes, colors, lines and new materials in a personal approach of the five elements clearly expressed in the whole tower, from its entrance up to its summit.
Sofitel So Bangkok counts plenty of services, as for instance the Chocolab and other boutiques at the street level, un superbly airy lounge-lobby at the reception level, several function halls, several restaurants, a bar a solarium, a superb outdoor swimming pool, a fitness center, a spa, a hairdresser, etc.
The 23 rooms and suites of the hotel are divided in several categories: So cozy, so comfy, so studio, so suite, so suite spa, so lofty and so vip… The 4 basic categories are available in each of the 4 existing elements used in rooms' decoration, whereas the upper categories are available in randomly available in this or that element.
All rooms feature: Air conditioning, a complete bathroom with separated shower and bathtub (cold and hot water), a superb wardrobe, a flat screen satellite television, a refrigerator, a fully stocked mini bar, a safety box, a telephone, WIFI internet free of charge access, etc.
This new generation hotel is ideal for customers loving to experience accommodation in creative hotels having inedited and futurist look… Not to miss, whatever it might cost.