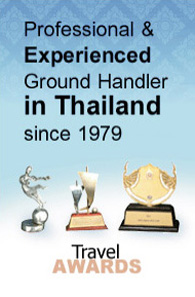 DESTINATIONS
CONTACT
+662 640 1440
info@nstravel.com
LINKS
Subscribe for e-newsletter
SHANGHAI MANSION
Located In the hyper seething Chinatown, on the overcrowded Yowaraj Road, this very special hotel is a unique fully Chinese inspired one. Every single detail in 'Shanghai Mansion' look Chinese, the furniture, the colors, the staff, the ambiance and even the neighborhood remind traditional China.
With no more than 55 rooms, 'Shanghai Mansion' is a small city hotel for a hardcore Chinese immersion. Once in, you feel in China. Once out, you still feel in China.
The hotel has 4 junior suites facing the street, some newly added deluxe rooms and 49 superior rooms, either on the side or the back parts of the building. Rooms are quite small and fully furnished in Chinese traditional style. Windows have ground tainted glasses, so that one cannot see what happens outside. It makes rooms' atmosphere maybe a bit sweltering, but absolutely original.
All rooms are well equipped: Air conditioning, little bathroom, satellite television, refrigerator, etc… The hotel has a little restaurant but no swimming pool.
Shanghai Mansion is the right place for a highly colored atmosphere during a short stay in the most exotic and crowded part of Bangkok.