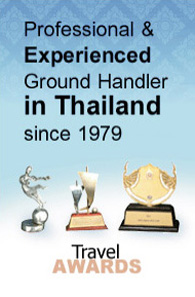 DESTINATIONS
CONTACT
+662 640 1440
info@nstravel.com
LINKS
Subscribe for e-newsletter
Recommended River Kwai Hotels - RIVER KWAI JUNGLE RAFTS Hotel
Totally preserved from pollution, noise et nuisances of the modern civilization, the 'JUNGLE RAFTS' invites you to a trip back to roots… back to 'Mother Nature bosom'
Created in 1976, this 'Pioneer Concept' in Thailand still remains original and attractive.
Jungle Rafts is a sanctuary of serenity divided in two big strings of rafts moored to the banks of the famous '
River Kwai
'. Each raft hosts chalets sheltering the rooms.
The resort has a restaurant and the 'Mon ethnic village' next to the resort welcomes guests for cultural activities like riding elephants, canoeing on Kwai River, discovering the jungle, etc.
No electricity, neither television or telephone nor air conditioning or hot water, but the incomparable richness of living a magic while in harmony with unspoiled nature. Yet, the hotel provides comfort and facilities comparable to the international standards.
You will enjoy living away from noisy and polluted cities. Silence of the Nature is only disturbed by the smooth lapping of the stream or by some wild animal echoes, coming from deep into the jungle.
The Mon community, settled in the village next to the resort, take care of the guests necessities.