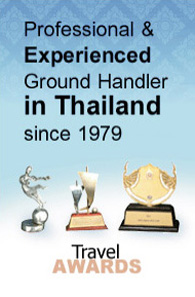 DESTINATIONS
CONTACT
+662 640 1440
info@nstravel.com
LINKS
Subscribe for e-newsletter
RACHAMANKHA
Rachamankha is worth to be featured in the most prestigious magazines of small luxury hotels. It is moreover one of the well deservedly appointed "RELAIS & CHATEAUX" existing in Asia.
This superb "establishment" was designed by two famous Thai architects. They were inspired by the superb old temple Wat Phrathat Lampang Luang, which is a model of Northern religious architecture. It gives an aura of serenity to the whole realm.
Furniture, old doors and woodworks are Chinese antiques. The courtyards and little hidden nooks, spread here in there between pavilions and garden, are extremely well groomed and nicely embellished by perfectly cut bamboos and fragrant frangipani trees.
The very nice swimming pool, the beautiful restaurant and the superb classical lounge/library complete admirably the compound. All the rooms are soberly decorated and inspired by the Chinese/Portuguese colonial style. They all feature antiques (furniture or china).
Bathrooms are very cozy, featuring quality cosmetics. Of course all rooms are fully equipped with the most up to date installations.
The main pavilion hosts a private museum, a little boutique and features drawings from Picasso. Rachamankha is definitely a unique house in Thailand, rather for those strictly devotees to discretion, tradition and 'savoir-vivre'. [Because of the numerous antiques set everywhere, the Rachamankha prefers not to welcome young children below 12 years old].