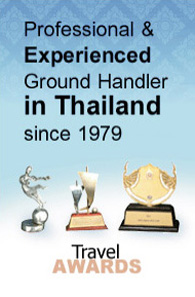 DESTINATIONS
CONTACT
+662 640 1440
info@nstravel.com
LINKS
Subscribe for e-newsletter
PARADISE KOH YAO
Ideally located in the middle of the Phang Nga bay, between Phuket Island and Krabi, 'Paradise Koh Yao' welcomes hideaways lovers, found of quietness, landscapes and 'fine cuisine'.
This resort, on the East coast of Koh Yao Noi, faces tropical islands strings and limestone spurs, making up one of the most fabulous landscapes on earth.
The whole bay (including Krabi) is subject to daily tides clearing widely the beaches at low tide. But once high tide comes back, beaches are at their best, for swimmers sake.
The resort counts 70 rooms, from 'Superior studio' (54 sq m) to the 'Private pool villas' (91 Sq m).
The 'Jacuzzi studio' or 'Deluxe' have respectively 56 and 62 sq m. Each rooms are superbly equipped: Air conditioning, very nice shower room, separated washbowl corner, satellite television, DVD, CD player, fully stocked mini bar, refrigerator, safe, sofa corner, outdoor terrace, etc.
Two restaurants offer traditional Thai food as well as very tasty seafood, lobsters and other fishes. The resort features a swimming pool, a little spa, and several services like a 'Scuba diving' school. Furthermore, the resort rents bicycles that one can use to discover the jungle track leading to the inward part of the island.
Paradise Koh Yao combines subtly quietness, gastronomy, comfort and landscape, with a touch of necessary nonchalance to make guests feeling wealthy South Seas Robinsons.