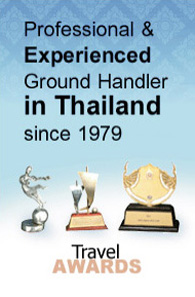 DESTINATIONS
CONTACT
+662 640 1440
info@nstravel.com
LINKS
Subscribe for e-newsletter
THE SPLENDOR OF PHANG-NGA BAY & HONG ISLAND BY STARLIGHT
Code:NS.TH.EX- HKT08
Venue:PHUKET
Type:JOINING-UP TOUR
Price:From 3848 baht / person
Why book with NS Travel?

NSTRAVEL proposes a wide range of excursions (half-day or full day trip) … Selected programs to please a maximum of persons and mainly focusing on culture, heritage, local life, sportive or leisure activities
THE SPLENDOR OF PHANG-NGA BAY & HONG ISLAND BY STARLIGHT

We start this program around mid-day, to avoid the crowds. After being transferred from your hotel to the pier, you will embark on our support boat and enjoy an excellent lunch. Whilst sailing through the spectacular bay, your will be given a briefing on the program, how to use the kayaks, etc. Kayaks have been designed and hand made by Oregon based SOTAR, , the World's premier white water raft manufacturer… This unique experience is dramatic and Caveman's SOTAR custom kayaks are specially designed for your trip. They never capsized, punctured or had any accident. After arriving at destination, your professional guide paddles you and your partner through "Tidal Nape" Sea Caves, literally inside Phang Nga Bay's marine limestone karstic islands into "Hongs"(Thai word for "Room"). The hidden cliff-lined lagoons are populated with macaques, water monitors, kingfishers, mudskippers, egrets, Sea Eagles and Brahminy Kites. This program ends after dark by floating your own self-made flower "Kratong" in a spiritual and spectacular natural light show, surrounded by fireflies and dinoflagellates (bioluminescent plankton). ON the way back to the pier, you will be served a delicious seafood-vegan buffet on board (We shop daily for the highest quality and healthy ingredients. Seafood is net caught and chicken are free range. Brown, red, and black rice is served with "Broke 'da Mouth" homemade Masaman curry).
11H30 – 12H30 Pick-up from main hotels on Phuket Island
\r\n
12H00 – 13H0 Arrival at Ao Por, Board our modern Twin-engine escort boat, Thai style light lunch & Nature Game briefing
\r\n
14H30 Arrival at 1st island and explore 1-2 caves and hongs
\r\n
15H30 Return to the escort boat and move to the second island
\r\n
16H00 Explore 2 more caves and hongs
\r\n
18H00 Thai seafood buffet dinner during Phang Nga Bay Sunset
\r\n
19H00 Return to your kayak after dark to float your 'Kratong'
\r\n
20H00 Depart for Ao Por
\r\n
21H00 Arrival at Ao PoR and transfer back to your hotel by mini-van.
\r\n
21H30-22H00 End of program
\r\n

CODE

\r\n

\r\n
\r\n

PROGRAM / PERIOD

\r\n

\r\n
\r\n

PRICES PER PERSON (1/NOV/16 - 31/OCT/17)

\r\n
\r\n

JOINING

\r\n
\r\n

1PAX

\r\n
\r\n

2PAX

\r\n
\r\n

3PAX

\r\n
\r\n

4PAX

\r\n
\r\n

5PAX

\r\n
\r\n

6PAX

\r\n
\r\n

NS.TH.EX-HKT08

\r\n
\r\n

ADULT PRICE

\r\n
\r\n

3848

\r\n
\r\n

N/A

\r\n
\r\n

N/A

\r\n
\r\n

N/A

\r\n
\r\n

N/A

\r\n
\r\n

N/A

\r\n
\r\n

N/A

\r\n
\r\n

NS.TH.EX-HKT08

\r\n
\r\n

CHILDREN PRICE

\r\n
\r\n

1924

\r\n
\r\n

N/A

\r\n
\r\n

N/A

\r\n
\r\n

N/A

\r\n
\r\n

N/A

\r\n
\r\n

N/A

\r\n
\r\n

N/A

\r\n
\r\n
\r\n

INCLUDED
\r\n * Private a/c vehicle transfer from hotels to pier & back
\r\n * Full day English speaking guide
\r\n * Kayak at disposal during activity
\r\n * Light lunch on board
\r\n * Very complete dinner on board
\r\n * Access fees to national park
\r\n * Accident insurance (Thai standards)
\r\n * All local taxes

\r\n

EXCLUDED
\r\n * Drinks and personal expenses
\r\n * Tips to guide
\r\n

\r\n
\r\n

REMARKS
\r\n * rates for private program (blue columns) are given per person (from 1 to 6) traveling together
\r\n * rates for joining-up program (green column) are given for person joining-up existing group
\r\n * n/a = not available
\r\n * o/r = on request

\r\n
\r\n