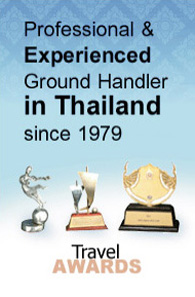 DESTINATIONS
CONTACT
+662 640 1440
info@nstravel.com
LINKS
Subscribe for e-newsletter
JAMES BOND & NAKA ISLANDS
Code:NS.TH.EX-HKT01
Venue:PHUKET
Type:JOINING-UP TOUR
Price:From 2430 baht / person
Why book with NS Travel?

NSTRAVEL proposes a wide range of excursions (half-day or full day trip) … Selected programs to please a maximum of persons and mainly focusing on culture, heritage, local life, sportive or leisure activities
JAMES BOND & NAKA ISLANDS

Enjoy a Day Trip from Phuket to the Naka Islands in Southern Thailand. This superb excursion will bring you to two islands among the most significant ones in the whole bay of Phang Nga. The journey is spectacular for you will be passing by plenty of micro islands before arriving at destination. The landscape is so majestic that one is mesmerized by the impressive concentration of limestone islands and huge rocky spurs spread all around the placid green sea.
\r\n
PROGRAM
\r\n• 07:30: Pick up in main hotels on Pukhet Island – Transfer to Ao Por pier
\r\n• 08:30: Departure on the 'Venture Cruise Boat' – Snacks, coffee & tea served during a briefing
\r\n• 09:30: Arrival at Koh Tapu, the Island was the refuge of the 'Man with the Golden Gun' (James Bond
\r\n
\r\n
\r\n
\r\n
movie) – disembark for pictures and walking or canoeing around
\r\n• 10:15: Departure by long tailed boat through mangrove forest for a fishermen village on Koh Panyi.
\r\n
\r\n
You will have a glimpse on locals' activities and will discover the village.
\r\n• 12:30: Back to the 'Venture Cruise Boat' for Thai buffet lunch – Arrival at Koh Naka - Enjoy the
\r\n
\r\n
beach, swimming, sun bathing in warm green water.
\r\n• 15:30: Back on board – Journey back to the pier - Disembark and transfer to your hotel.
\r\n
CODE

PROGRAM / PERIOD

PRICES P/PERS. (BAHT) (1/NOV/16 - 31/OCT/17)

JOINING

1PAX

2PAX

3PAX

4PAX

5PAX

6PAX

NS.TH.EX-HKT01

PRICE PER ADULT

2430

N/A

N/A

N/A

N/A

N/A

N/A

NS.TH.EX-HKT01*

PRICE PER CHILD

1958

N/A

N/A

N/A

N/A

N/A

N/A

INCLUDED

* r/t joining transfer from and to your hotel in Phuket island (not all areas)

*

a/c vehicle with licensed driver

*

all entrance fees

* international buffet lunch ( without beverages)

*

all local taxes, service and vat

EXCLUDED

*

tips to driver and guide (at discretion)

*

personal expenses and drinks

REMARKS

* kids prices are only applicable for kids below 12 years old and 120cm high

* rates for private program (blue columns) are given per person (from 1 to 6) traveling together

* rates for joining-up program (green column) are given for person joining-up existing group

* n/a = not available

* o/r = on request