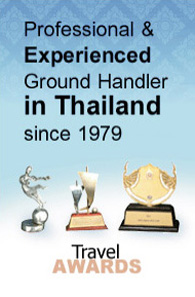 DESTINATIONS
CONTACT
+662 640 1440
info@nstravel.com
LINKS
Subscribe for e-newsletter
KHAO SOK… A FORETASTE OF JURASSIC PARK
Code :NS.TH.MT-HKT06
Type :INDIVIDUAL TOUR
Price :From 10960 baht / person
Why book with NS Travel?

NS.TRAVEL also proposes program for Young people, having limited Budget, but expectations in terms of quality, services and infrastructure
KHAO SOK… A FORETASTE OF JURASSIC PARK
Khao Sok National Park is probably the most outstanding natural reserve in Thailand and the most spectacular one, thanks to the beauty of its landscapes. It is an extraordinary 'must see' site for all nature lovers. The region's primeval forest is the oldest in the world, as it was never affected by periods of glaciation.
The Khao Sok Natural Park is a vast area of 739 square kilometers featuring a huge artificial lake, created in the 1980s to supply a dam. However, it brought forth new life, and now it shelters an exceptionally diversified and rich fauna and flora… Gibbons, tapirs, toucans, bears, leopards, elephants and many more mammals or birds… There, one can also observe the famous giant flower 'Rafflesia Arnoldii'.
This program includes visits and essential activities for visitors, full board and the stay in a small hotel in the village, which is without a doubt one of the best in the region.
For a detailed description (PDF) of the program, please click on the More Info button above!

PROGRAM
Day 1 Surat-Thani or Phuket – Khao Sok
Meals: - / - / D
Pick-up by your English speaking guide at Surat-Thani airport or train station, or at Phuket airport – Private transfer by a/c vehicle to Khao Sok
Rest of the day at leisure to participate in an optional activity
Dinner served in your hotel
Overnight at Khao Sok Paradise Resort – Standard Tree House
Day 2 Khao Sok
Meals: B / L / D
Breakfast served in your hotel
Morning:
Pick-up by your English speaking guide at your hotel lobby – Joining-up transfer to Cheow Lan Lake – Tour by long-tail boat on the lake with observation of karst formations – Arrival at the restaurant where lunch is served – Free time for swimming or canoeing
Lunch served in a local restaurant
Afternoon:
Trek in the jungle with visit of a cave – Back to the restaurant – Board the boat and journey back to the pier – Board your vehicle and road back to your hotel – Arrival at your hotel by late afternoon
Dinner served in your hotel
Overnight at Khao Sok Paradise Resort – Standard Tree House
Day 3 Khao Sok
Meals: B / L / D
Breakfast served in your hotel
Morning:
Pick-up by your English speaking guide at your hotel lobby – Private transfer to Khao Sok National Park entrance – Short explanation about the trek – Start of the trek, including a passage by a waterfall and viewpoints where you will be able to observe the fauna
Picnic lunch served in the park
Afternoon:
Resume the trek with more exploration of the jungle and other visits similar to the ones in the morning – Back to the park entrance – Transfer back to your hotel by private vehicle
Dinner served in your hotel
Overnight at Khao Sok Paradise Resort – Standard Tree House
Day 4 Khao Sok – Phuket or Surat-Thani
Meals: B / L / -
Breakfast served in your hotel
Morning:
At leisure to relax or participate in an optional local activity
Lunch served in your hotel
Afternoon:
Pick-up by your local driver at your hotel lobby – Private transfer by a/c vehicle to Surat-Thani airport or train station, or to Phuket airport
CODE

PROGRAM / PERIOD

PRICES P/PERS. (BAHT) (1/NOV/16 - 31/OCT/17)

JOINING

1PAX

2PAX

3PAX

4PAX

5PAX

6PAX

NS.TH.MT-HKT06

01/NOV TO 31/OCT

N/A

14231

11438

10906

11438

11119

11438

\r\n

INCLUDED
\r\n * 3 Overnights at Khao Sok Paradise Resort (standard room including breakfast)
\r\n * 3 dinners at the hotel
\r\n * 2 lunches during activities & 1 lunch at hotel
\r\n * full day joining-up boat excursion to Cheow Larn lake (with r/t transfer)
\r\n * full day joining-up trek in the national park (with r/t transfer)
\r\n * 1/2 day excursion at choice: - river kayaking or elephant riding (with r/t transfer)
\r\n * English speaking guide during activities
\r\n * All costs for entrance in the National Park
\r\n * All local taxes, insurance, service and VAT

\r\n
\r\n

EXCLUDED
\r\n * Transfer to and from Khao Sok (read optional transfers costs under remarks)
\r\n * Meals not included in the program
\r\n * Personal expenses
\r\n * Drinks during meals
\r\n * Tips to guides

\r\n
\r\n

REMARKS

\r\n

* Private transfer costs from Surat-Thani (train station or airport) to Khao sok or back [per car & per way] = 3250 bahts (1 to 2 persons) and 3650 bahts (3 to 7 persons)

\r\n

* Private transfer costs from Phuket Airport to Khao sok or back [per car & per way] = 4050 bahts (1 to 2 persons) and 4750 bahts (3 to 7 persons)

\r\n

\r\n

* 20% discount for 1 child accompanying the parents (below 12 years old and 120cm high using existing bedding in room – no extra bed for child)

\r\n

\r\n

* rates for private program (blue columns) are given per person (from 1 to 6) traveling together
\r\n * rates for joining-up program (green column) are given for person joining-up existing group
\r\n * n/a = not available
\r\n * o/r = on request

\r\n
\r\n
\r\n