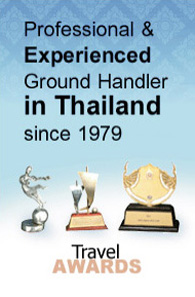 DESTINATIONS
CONTACT
+662 640 1440
info@nstravel.com
LINKS
Subscribe for e-newsletter
A 16 DAYS SCENIC CAR EXPEDITION AROUND MYANMAR
Code :NS.MY.BT-01
Type :INDIVIDUAL TOUR
Price :From 29014 baht / person
Why book with NS Travel?

We regularly visit and inspect Myanmar to ensure that quality, in terms of transport and accommodation remains high. We also care that the services of our guides as well as the cultural aspect of our programs, match our standards in Myanmar as they do in Thailand.
A 16 DAYS SCENIC CAR EXPEDITION AROUND MYANMAR
The ideal program for photos' lovers! This superb journey features both the main highlights of Myanmar as well as off the beaten tracks places. You will drive from Yangon to the Center-North of the country at your pace and for a very attractive price…
We provide a complete itinerary, a vehicle with A/C, gasoline highway cost + checkpoint costs, a driver speaking English. Hotels are not included, but a list of possible hotels with rates is suggested here below. Up to you to book them in advance whilst booking this program or to choose hotels freely on the spot!
You will visit the unavoidable sites of Yangon with of course the famous Shwedagon pagoda (among others major sites), the city of Bago, the Golden Rock, the city of Taungoo, the new capital of Nyawpidaw, the small town of Kalaw and its traditional market, the mystical cave of Pindaya, the small city of Nyaungshwe and the gorgeous Inle Lake, including Indein and the 1000 pagodas site. But you will also visit the city of Mandalay, its temples and hills, its handicraft, the village of Mingun, Sagaing hill, Amarapura, Inwa and obviously the amazing plain of Bagan. On the road back to Yangon, you will also visit Magway and Pyay.
Your driver will assist you all along the journey, but won't be your sightseeing guide. Meals are not included – Here again, up to you to eat in one of the numerous tea houses, local restaurants or at your hotel. Entrance fees to historical sites are not included either, but information is given at the end of the program on the average price to pay on the spot
We strongly advise to pre-book hotels in peak season (from November to February) – Out from this period, it is always possible to find on the spot
For a detailed description (PDF) of the program, please click on the More Info button above!

Program
Day 1 Yangon (Arrival in Yangon must be with early morning flight)
Meals: - / - / -
Arrival at Yangon Airport – Pick-up by your English speaking local driver – Full day of services with private a/c vehicle and English speaking driver
Visit the main sites of Yangon (Shwedagon Pagoda, harbour, markets, streets, temples, etc…) – Assistance from your driver to find a hotel matching your criteria
Lunch at leisure and not included
Dinner at leisure and not included
Overnight at the hotel of your choice
Day 2 Yangon – Bago – Golden Rock (Kyaikhtiyo)
Meals: - / - / -
Pick-up by your driver at your hotel lobby, after breakfast. Full day of services with private a/c vehicle and English speaking driver
Road to Bago – Visit the main sites of Bago – Back on the road to Kyaikhtiyo – Assistance at the base camp to access the Golden Rock – Back to the base camp in Kyaikhtiyo – Assistance from your driver to find a hotel matching your criteria
Lunch at leisure and not included
Dinner at leisure and not included
Overnight at the hotel of your choice
Day 3 Golden Rock (Kyaikhtiyo) – Taungoo
Meals: - / - / -
Pick-up by your driver at your hotel lobby, after breakfast. Full day of services with private a/c vehicle and English speaking driver
Road to Taungoo – Short stops on the way (photos, meals, etc.) – Arrival in Taungoo – Visit the highlights of Taungoo (very colorful local market) - Assistance from your driver to find a hotel matching your criteria
Lunch at leisure and not included
Dinner at leisure and not included
Overnight at the hotel of your choice
Day 4 Taungoo – Kalaw
Meals: - / - / -
Pick-up by your driver at your hotel lobby, after breakfast. Full day of services with private a/c vehicle and English speaking driver
Road to Kalaw, passing by the new capital of Naypydaw (optional) and Thazi - Short stops on the way (photos, meals, etc.) – Arrival in Kalaw – Assistance from your driver to find a hotel matching your criteria
Lunch at leisure and not included
Dinner at leisure and not included
Overnight at the hotel of your choice
Day 5 Kalaw – Nyaungshwe
Meals: - / - / -
Pick-up by your driver at your hotel lobby, after breakfast. Full day of services with private a/c vehicle and English speaking driver
Discover the small city centre of Kalaw – Road to Pindaya – Visit the mythical Pindaya Cave – Back on the road to Nyaungshwe – Help from your driver to find an hotel matching your criteria
Lunch at leisure and not included
Dinner at leisure and not included
Overnight at the hotel of your choice
Day 6 Nyaungshwe – Inle Lake
Meals: - / - / -
Pick-up by your driver at your hotel lobby, after breakfast. Transfer to the village pier – Full day boat service with English speaking pilot
Discover the highlights of Inle Lake (Monastery, blacksmith workshops, silk weavers, cigars' makers, 5-day market, etc…) – Back to the pier by late afternoon and transfer back to your hotel
Lunch at leisure and not included
Dinner at leisure and not included
Overnight at the hotel of your choice
Day 7 Nyaungshwe – Inle Lake
Meals: - / - / -
Pick-up by your driver at your hotel lobby, after breakfast. Transfer to the village pier – Full day boat service with English speaking pilot
Discover the main sites of Inle Lake (Visit the Intha ethnic village, the village of Indein and the impressive site of 1000 pagodas overlooking part of the lake) – Back to the pier by late afternoon and transfer back to your hotel
Lunch at leisure and not included
Dinner at leisure and not included
Overnight at the hotel of your choice
Day 8 Nyaungshwe – Mandalay
Meals: - / - / -
Pick-up by your driver at your hotel lobby, after breakfast. Full day of services with private a/c vehicle and English speaking driver
Road to Mandalay - Short stops on the way (photos, meals, etc.) – Arrival in Mandalay – Drive up Mandalay Hill to enjoy the sunset over the city and the Irrawaddy River – Assistance from your driver to find a hotel matching your criteria
Lunch at leisure and not included
Dinner at leisure and not included
Overnight at the hotel of your choice
Day 9 Mandalay – Amarapura
Meals: - / - / -
Pick-up by your driver at your hotel lobby, after breakfast. Full day of services with private a/c vehicle and English speaking driver
Visit the main sites of Mandalay (Royal Palace, Temple of scriptures, Temple of Mahamuni, the neighborhood of craftsmen, and Amarapura with its monastery and the wooden bridge of U-Bein) – Transfer to your hotel by late afternoon
Lunch at leisure and not included
Dinner at leisure and not included
Overnight at the hotel of your choice
Day 10 Mandalay – Mingun – Sagaing – Inwa
Meals: - / - / -
Pick-up by your driver at your hotel lobby, after breakfast. Full day of services with private a/c vehicle and English speaking driver
Visit the main sites of Mandalay (Mingun Pagoda, bell tower, Hsinbyume Temple, Sagaing hills, Inwa island and Zegyo market by late afternoon) – Transfer to your hotel by late afternoon
Lunch at leisure and not included
Dinner at leisure and not included
Overnight at the hotel of your choice
Day 11 Mandalay – Mount Popa – Bagan
Meals: - / - / -
Pick-up by your driver at your hotel lobby, after breakfast. Full day of services with private a/c vehicle and English speaking driver
Road to Bagan – Short stops on the way (photos, meals, etc.) – Arrival at Mount Popa – Climb up to the sanctuary dedicated to spirits and visit the site – Back on the road to Bagan – Arrival in Bagan – Watch the sunset over the plain of Bagan – Assistance from your driver to find a hotel matching your criteria
Lunch at leisure and not included
Dinner at leisure and not included
Overnight at the hotel of your choice
Day 12 Bagan
Meals: - / - / -
Pick-up by your driver at your hotel lobby, after breakfast. Full day of services with private a/c vehicle and English speaking driver
Visit the main pagodas of the plain of Bagan (Ananda, Htilominlo, Shwezigon, Shwesandaw, Lawkananda, Gubiaukgyi, Thatbinyu, etc…) – Transfer to your hotel by late afternoon
Lunch at leisure and not included
Dinner at leisure and not included
Overnight at the hotel of your choice
Day 13 Bagan
Meals: - / - / -
Pick-up by your driver at your hotel lobby, after breakfast. Full day of services with private a/c vehicle and English speaking driver
Continue the visit of the main pagodas of the plain of Bagan (Bupaya, Mahabodi, Gawdawpalin, Ashae-Pet-Leik, Dhamayazika, Sulamani, etc…) – Transfer to your hotel by late afternoon
Lunch at leisure and not included
Dinner at leisure and not included
Overnight at the hotel of your choice
Day 14 Bagan – Magway – Pyay
Meals: - / - / -
Pick-up by your driver at your hotel lobby, after breakfast. Full day of services with private a/c vehicle and English speaking driver
Road to Pyay – Short stops on the way (photos, meals, etc.) – Arrival in Pyay – Free time to walk in the small town of Pyay – Assistance from your driver to find a hotel matching your criteria
Lunch at leisure and not included
Dinner at leisure and not included
Overnight at the hotel of your choice
Day 15 Pyay – Yangon
Meals: - / - / -
Pick-up by your driver at your hotel lobby, after breakfast. Full day of services with private a/c vehicle and English speaking driver
Visit the main sites of Pyay (BawBaw Gyi and Bebegyi Pagodas) – Board a local boat to go to the site of Akauktaung – Observe the cliff carved with niches sheltering ancient Buddha statues – Back on the road to Yangon – Short stops on the way (photos, meals, etc.) – Arrival in Yangon by late afternoon – Assistance from your driver to find a hotel matching your criteria
Lunch at leisure and not included
Dinner at leisure and not included
Overnight at the hotel of your choice
Day 16 Yangon
Meals: - / - / -
Pick-up by your driver at your hotel lobby, after breakfast. Full day of services with private a/c vehicle and English speaking driver
Resume the visit of Yangon with sites that you haven't seen during the first day
Lunch at leisure and not included
Transfer to Yangon Airport by end afternoon
CATEGORY / PERIOD

PRICES P/PERS. (BAHT) (1/OCT/16 - 30/SEP/17)

1PAX

2PAX

3PAX

4PAX

5PAX

6PAX

NS.MY.BT-01 (01/OCT TO 30/SEP)

89250

45199

36448

36108

29184

29014

INCLUDED

* Private transportation by A/C vehicle

* Professional English speaking driver

* Highway, road and checkpoint fees

* Assistance from your driver

* All local taxes, service and vat

EXCLUDED

* Accommodation and meals

* Drinks & personal expenses

* Entrance fees to visited zones & sites

* R/T truck fees to access the Golden Rock

* Boat fees on Inle Lake and in Pyay

* Services of a professional guide

* Tips to luggage boys in hotel

* Mandatory tip to driver

* Travel insurance

* Visa costs

REMARKS

* Rates are given per person based on 1 or 2 or 3, etc traveling together

* Rates are given without accommodation – For this program, you are free to book hotels by own

* Forecast a budget of +/- 60USD per person for accesses to visited sites

* Forecast a budget of +/- 30USD for boat per day in Inle (max 4 pax)

* Forecast a budget of +/- 4 to 10 USD per person for a snack 7 tea in tea houses on the way

* Forecast a budget of +/- 8 to 15USD for a dinner in a local restaurant (Prices as from)

IF YOU BUY YOUR HOTEL ON THE SPOT WITHOUT PRE-BOOKING:

* If you want to buy hotels on the spot without pre-booking, you can of course have a wide offer from small guesthouses to better hotels or even to exceptional properties – You can already find hotels having basic installations, but correct bedding and sanitations system, for an average price of 30USD per room night (low season and including breakfast)

* If you plan this trip in high or peak season without having pre-bookings, be aware that some hotels might sell for abusive prices, if demand is high an offer limited – The danger is high as well not to find any accommodation in high or peak season

IF YOU PRE-BOOK AND PRE-PAY ALL YOUR HOTELS WITH US:

* If you prefer to have your hotels pre-booked with us, we propose roughly a list of 60 hotels that we have inspected and can recommend from the budget category to the highest quality level. This list covers the places featured on this program – But besides it, we also propose hotels in other regions of the country

* With NSTRAVEL, you don't buy a pig in a poke! We have discarded all hotels we found too expensive, not proposing good services for their category, too old or not having nice infrastructure, badly located or susceptible no to please our guests. All hotels we propose have been inspected by us and we go regularly to Myanmar to update our hotels offer.

* If you want us to send you a program including accommodation, just give us your criteria and budget and we will come up with the proposals matching the most your expectations.

* It is not mandatory to select all hotels from one single category, you can mingle hotels from different categories if wished

* The average rates underneath give you a rough indication (can vary following availabilities):

- CAT: BUDGET HIGH SEASON (From 40USD to 60USD p/room night incl. breakfast for 2)

- CAT: BUDGET LOW SEASON (From 25USD to 40USD p/room night incl. breakfast for 2)

- CAT: TOURIST HIGH SEASON (From 80USD to 90USD p/room night incl. breakfast for 2)

- CAT: TOURIST LOW SEASON (From 50USD to 60USD p/room night incl. breakfast for 2)

- CAT: COMFORT HIGH SEASON (From 180USD to 220USD p/room night incl. breakfast for 2)

- CAT: COMFORT LOW SEASON (From 80USD to 130USD p/room night incl. breakfast for 2)

- CAT: LUXURY HIGH SEASON (From 220USD to 250USD p/room night incl. breakfast for 2)

- CAT: LUXURY LOW SEASON (From 130USD to 160USD p/room night incl. breakfast for 2)

* We can also propose exceptional properties as The Governor's Residence in Yangon (or similar) on request

* A gala dinner for Christmas or New Year eve might be compulsory – Consult us for rates