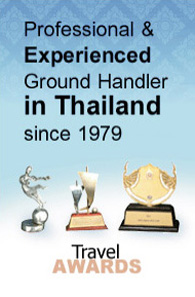 DESTINATIONS
CONTACT
+662 640 1440
info@nstravel.com
LINKS
Subscribe for e-newsletter
3-DAY TREK IN THE JUNGLE OF MAE TAENG
Code :NS.TH.MT-CNX06
Type :THAILAND JUNGLE TREK ELEPHANT RAFTING TOUR
Price :From 3000 baht / person
Why book with NS Travel?

NS.TRAVEL also proposes program for Young people, having limited Budget, but expectations in terms of quality, services and infrastructure
3-DAY TREK IN THE JUNGLE OF MAE TAENG
Treks in the jungle of Northern Thailand are very popular. It gives a feeling of freedom and liberation from the norms existing in our western civilization… Here, one feels humble before the elements and nature in its primitive state. It imposes respect and compels us to transcend our fears, and our limits…
This program includes the services of an ethnic guide born in the jungle, who does not speak English perfectly, but knows the jungle and its possible traps. He does not give detailed explanations on the fauna and flora to the visitor, but he is a precious escort in an unknown environment which could possibly become hostile. However, the level of difficulty is not high, so everyone can participate, as long as you have a normal physical condition.
Meals are taken in the jungle (picnic) or in the ethnic villages where you will stay, are composed of local products and prepared for western stomachs and palates. The accommodation is basic, in rural tent or in local farmer houses (mat placed on the ground, blanket and mosquito net) – Toilets are also rudimentary and without any hot water
For a detailed description (PDF) of the program, please click on the More Info button above!

Program
Day 1 Chiang Mai – Mae Taeng
Meals: - / L / D
Pick-up by your English speaking local guide at your hotel in Chiang Mai – Joining-up transfer by vehicle to Mae Taeng – Stop at the market of Mae Malai to buy the picnic of the day – Another stop at a waterfall with possibility to swim – Arrival in Huay Nam Dung national park – Start of the trek – Stops in two villages of the Shan and Karen ethnic minorities – Arrival by late afternoon in another Karen village – Discover the village, its inhabitants, your accommodation and the toilets
Dinner served in the village
Overnight at village house – Mat, blanket, mosquito net, public and basic toilets (cold water)

Day 2 Mae Taeng
Meals: B / L / D
Breakfast taken in the village
Resume the trek with your English speaking local guide – 3-hour trek through jungle trails towards another Karen village – Lunch taken in the village – Departure on elephant's back to another village - Arrival by late afternoon - Discover the village, its inhabitants, your accommodation and the toilets
Dinner served in the village
Overnight at village house – Mat, blanket, mosquito net, public and basic toilets (cold water)
Day 3 Mae Taeng – Chiang Mai
Meals: B / L / -
Breakfast taken in the village
Resume the trek with your English speaking local guide – Departure by bamboo raft to villages of the Lahu and Shan ethnic minorities – Arrival and lunch taken in the village – Board the vehicle and back to Chiang Mai – Arrival in Chiang Mai by late afternoon – Drop-off at the airport, the train station or your hotel
CODE

PROGRAM / PERIOD

PRICES P/PERS. (BAHT) (1/NOV/16 - 31/OCT/17)

JOINING

1PAX

2PAX

3PAX

4PAX

5PAX

6PAX

NS.TH.MT-CNX06

01/NOV TO 31/OCT

3000

13500

8190

6300

5700

5400

5025

INCLUDED

* Info meeting organized the evening prior to starting the trek
* Full English speaking escort during the trek
* 4X4 transportation from hotel in downtown Chiangmai up to departure of the trek
* All meals as per program
* Accommodation as per program (tents, homestay, huts - No hot water and electricity not granted
* All admission fees to national parks and entrance fees to visited sites
* Insurance (Thai standards)
* Transfer back to hotel in downtown Chiangmai, train station or airport
* All local taxes, service and vat

EXCLUDED

* Personal expenses
* Beverages during the meals
* Tips to escort guide

REMARKS
* This program is a real immersion in jungle
- Participants should be aware that accommodation is very basic (huts with nats on the floor, mosquitoe net and blanket)
- No airconditionning, no fan no hot shower are available during the trek
- Electricity is not guarantedd either in the jungle
- Each participant shall carry his/her own bag during the trek

* rates for private program (blue columns) are given per person (from 1 to 6) traveling together
* rates for joining-up program (green column) are given for person joining-up existing group
* n/a = not available
* o/r = on request