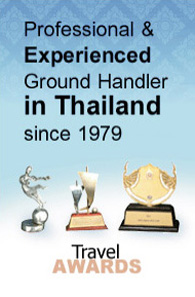 DESTINATIONS
CONTACT
+662 640 1440
info@nstravel.com
LINKS
Subscribe for e-newsletter
'THEE LO SU' - GREEN MAGIC OF THE MIGHTY JUNGLE
Code :NS.TH.MT-MAQ01
Type :THAI JUNGLE TRACK ELEPHANT TOUR
Price :From baht / person
Why book with NS Travel?

NS.TRAVEL also proposes program for Young people, having limited Budget, but expectations in terms of quality, services and infrastructure
'THEE LO SU' - GREEN MAGIC OF THE MIGHTY JUNGLE
Thee Lo Su waterfalls are among the most majestic, impressive and beautiful of South Asia. They are hidden in an exceptional haven of greenery in the heart of one of the most inaccessible Thai jungles, in a region located near the border with Myanmar.
During 4 days, you will pass through spectacular landscapes formed with various types of vegetation. You will walk through trails in the shade of huge bamboo bushes, passing by plains and canyons surrounded by mountains. You will admire the famous waterfalls of Thi Lo Su and those of Thi Lo Jo. You will continue along the river by raft on calm and rapid waters. You will observe an exceptionally preserved nature, and if you are lucky, you will see local fauna.
The accommodation is basic, sometimes in wooden house in small ethnic villages, and sometimes in rural tents. The meals are prepared by your guide and the toilets are very rudimentary. One should be aware that the participants of this unique trek come to this region to admire and feel the best of nature, and not to live a comfortable experience.
For a detailed description (PDF) of the program, please click on the More Info button above!

Program
Day 1 Mae Sot - Umphang
Meals: - / - / D
Pick-up by your English speaking local guide at Mae Sot bus terminal or airport (Western Thailand, at the border with Myanmar) – Transfer by private vehicle to Umphang (4 hours on winding road – Visits on the way depending on your arrival time) – Arrival in Umphang – Check-in at your hotel
Dinner included and served in your hotel
Overnight at Umphang Hill Resort – Standard Room
Day 2 Umphang – Thi Lo Su
Meals: B / L / D
Breakfast served in your hotel
Pick-up by your English speaking local guide at your hotel lobby – Transfer by private vehicle to Mae Khlong River – Departure by raft downriver, sometimes passing by smooth rapids, towards Thi Lo Jo – Passage by Thi Lo Jo waterfalls and its enchanting environment – Start of the first part of the trek to Takohbi hot springs – Passage by spectacular landscapes of canyons and imposing cliffs – Continue to a rural tents' camp in Thi Lo Su National Park
Lunch included (picnic or similar)
Dinner served in the camp
Overnight in a tent - Public and basic toilets (cold water)
Day 3 Thi Lo su
Meals: B / L / D
Breakfast served in the camp
Resume the trek with your English speaking local guide – Visit Thi Lo Su waterfalls, with the possibility to swim – Trek during the whole afternoon through dense jungle trails, to a village of the Karen ethnic group – Discover the village and its inhabitants
Lunch included (picnic or similar)
Dinner served in the village
Overnight at village house – Mat, blanket, mosquito net, public and basic toilets (cold water)
Day 4 Thi Lo Su – Umphang – Mae Sot
Meals: - / - / -
Breakfast served in the camp
Departure on elephant's back from the ethnic village where you stayed, for a ride of around 3 hours through the jungle towards another Karen village – Arrival at the ending point of the trek – Transfer by vehicle to Umphang
Lunch included and served in Umphang Hill Resort restaurant
Transfer by private vehicle to Mae Sot – Arrival in Mae Sot by late afternoon – Drop-off at the airport or the bus terminal
CODE

PROGRAM / PERIOD

PRICES P/PERS. (BAHT) (1/NOV/16 - 31/OCT/17)

JOINING

1PAX

2PAX

3PAX

4PAX

5PAX

6PAX

NS.TH.MT-MAQ01

01/NOV - 31/OCT

N/A

N/A

O/R

O/R

O/R

O/R

O/R

INCLUDED

* English speaking escort during the whole program
* Transfer from Mae Sot bus terminal to Umphang (village where the trek starts) and back to Mae Sot
* Local transportation as per program
* Meals as per program and basic accommodation (under tent, or in ethnic hut)
* All activities as per program
* Entrances fees to the National Park
* All local taxes, service and vat

EXCLUDED

* Personal expenses
* Meals not mentioned in the program
* Beverages during the meals
* Tips to staff
* Transportation to and from Mae Sot

REMARKS

* TRANSPORTATION FROM BANGKOK OR ANY OTHER PLACE IN THAILAND TO THE MEETING POINT IN MAE SOT IS NOT INCLUDED - CONSULT US FOR CONDITIONS

* THIS TREK REQUIRES GOOD PHYSICAL CONDITION AND IS NOT SUITABLE FOR KIDS UNDER 14 YEARS OF AGE - DURING RAINING SEASON, THIS TREK IS NOT RECOMMENDED BECAUSE OF SLIPERY FIELD

* ANY CANDIDATE TO THIS TREK MUST HAVE A WESTERN ACCIDENT INSURANCE PRIOR TO PARTICIPATING
* rates for private program (blue columns) are given per person (from 1 to 6) traveling together
* rates for joining-up program (green column) are given for person joining-up existing group
* n/a = not available
* o/r = on request