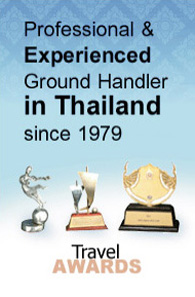 DESTINATIONS
CONTACT
+662 640 1440
info@nstravel.com
LINKS
Subscribe for e-newsletter
Short extensions Laos
SHORT EXTENSIONS LAOS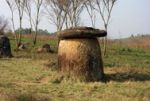 FROM LUANG PRABANG TO VIENTIANE PASSING BY THE PLAIN OF JARS
---
DURATION:&nbsp4 DAY
PRICE FROM: 11,809 Baht
4-day program from Luang Prabang to Vientiane passing by the mysterious 'Plain of Jars'… Thousands-year-old stone jars and remains of American bombings are part of this tour, which also includes the very beautiful region of Vang Vieng.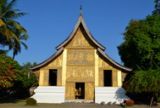 LUANG PRABANG, A SLOW DISCOVERY OF THE OLD ROYAL CAPITAL
---
DURATION:&nbsp5 DAY
PRICE FROM: N/A
Luang Prabang is an architectural pearl, isolated between mountains and green plains, on the banks of Mekong river. NSTRAVEL makes you discover this precious place, we wish it were preserved from time and modes, for eternity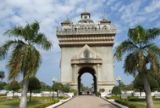 VIENTIANE, THE CAPITAL OF THE 'KINGDOM OF A MILLION ELEPHANTS
---
DURATION:&nbsp4 DAY
PRICE FROM: N/A
Vientiane, though capital of the country cannot be compared to neighboring capitals, with dense urbanization, sky-scrapers everywhere and huge populations… Vientiane is rather a provincial looking like city, with outdated 'charme' from former Indochina floating in the air.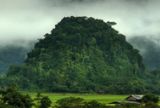 FROM LUANG PRABANG TO VIENTIANE PASSING BY THE SPECTACULAR LANDSCAPES OF VANG VIENG
---
DURATION:&nbsp3 DAY
PRICE FROM: 12,234 Baht
The road from Luang Prabang to Vientiane snakes its way through lush jungle landscapes, punctuated by numerous high mountains. When approaching the plain along the Mekong, the small village of VangVieng is not outdone thanks to its amazing karst formations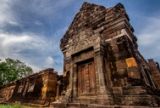 KHMER RUINS AND WILD NATURE… EXTREME SOUTH OF LAOS IN 6 DAYS
---
DURATION:&nbsp6 DAY
PRICE FROM: 23,704 Baht
The extreme south of Laos is the most isolated and without any doubt one of the country's most beautiful regions. In this part, the Mekong River is majestic as it is dotted with thousands of islands… One can also visit amazing Khmer ruins and the very preserved Bolaven Plateau.