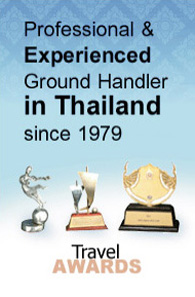 DESTINATIONS
CONTACT
+662 640 1440
info@nstravel.com
LINKS
Subscribe for e-newsletter
YAANG COME VILLAGE
Very nice boutique hotel nestled in a garden shadowed by a majestic rubber tree. The whole dominium is divided in several pavilions. Each of them hosts either common installations (restaurant, lobby…) or the rooms.
The style of the Yaang Come Village is widely inspired by the territory of 'Sip Song Pan Na' and its charming inhabitants, the 'Thai Lu' originally from the South of Chinese Yunnan province, the Golden Triangle, North East from Myanmar and part of Lao.
Colors used in the decoration remind this legendary land (ochre and terra-cotta), traditional frescos, geometrical stuccos and red baked bricks are also widely used.
The compound shelters 42 spacious rooms, hyper clean, nicely decorated and fully equipped: air conditioning, nice bathroom, satellite television, fully stocked mini bar, refrigerator, safe, telephone, coffee or tea maker, hair dryer, etc.
A very nice spa, a beautiful swimming pool, a Jacuzzi and a restaurant complete the whole. The staff is particularly gentle and this hotel is one of the few true boutique hotels of Chiangmai.