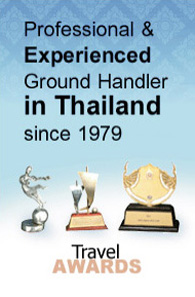 DESTINATIONS
CONTACT
+662 640 1440
info@nstravel.com
LINKS
Subscribe for e-newsletter
THE TIVOLI HOTEL
A bit aside from the triangle Silom / Sathorn / Lumphini, this hotel completely 'Boutique style' was designed with class and elegance.
Owners put a lot of attention on its very trendy look. Tivoli smelts very subtly 'futurist design' and 'good comfort'. It is a tasteful island of flair in a 100% authentic Thai neighborhood.
All the rooms are super well equipped: Air conditioning, nice bathroom, refrigerator, fully stocked mini bar, hair dryer, mini safe, telephone, satellite television, coffee or tea maker, etc. Nice swimming pool, little fitness and smart TV lounge with cocktail bar are concentrated on the roof, towering over the whole area.
The 2 bedrooms suite is one of the most hospitable one in Bangkok.
Though style and furniture are quite modern, it is a real apartment, making a '4 people family' feel at home. The good looking restaurant on the back side of the hotel is forthcoming as well as the little spa on the first floor of this annexed house.
It is impossible not to fall in love at the first sight with such a charming hotel. Tivoli is an address one can surely go on trust.