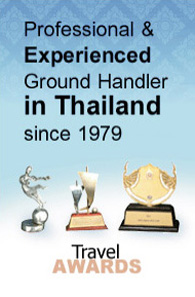 DESTINATIONS
CONTACT
+662 640 1440
info@nstravel.com
LINKS
Subscribe for e-newsletter
MANDARIN ORIENTAL
In Bangkok, the so called 'Oriental' (Nowadays Mandarin Oriental) is no longer a hotel, it has become a legend. The history of this worldwide famous institution started in 1887. The Oriental hotel opened then commissioned by a Danish businessman and designed by 2 Italian architects.
In that time, the hotel hosted 40 rooms in a unique pavilion that had not been seen in Siam before, outside of a royal residence. This old pavilion called today the 'Author's Residence' welcomed Joseph Conrad, Graham Greene, Somerset Maugham and other famous writers and royalties. Up to now, this superb pavilion still hosts the most prestigious suites of the hotel.
Mandarin Oriental has become a luxury realm featuring several wings: The river wing, hosting mainly superior rooms (river side view) and the deluxe rooms (city view with balcony) or the suites (river view with or without balcony). Besides rooms, this main wing hosts the lobby, several restaurants, a superb bar, a cigars shop, etc. All rooms are of course superbly decorated and equipped with luxuryfurniture, fabrics, materials and equipments, with standards as in the most luxury palaces of the world.
The garden wing features superb deluxe rooms without balcony, all facing the river and the very exclusive French restaurant 'Le Normandie', which reminds somehow 'La Tour d'Argent' in Paris, thanks to its big windows overlooking the Chao Phraya River.
The hotel counts plenty of luxury outlets in and around the superbly groomed garden, or in the dependences settled on the other shore of the Chayo Phraya River, like the cooking school, the health centre, tennis and squash courts, a restaurant and even a jogging track. The spa located in the Thonburi dependences as well, is one the most beautiful ones in the whole country.
It would take too many rimes to describe how luxury and glamorous 'Mandarin Oriental' is... It is a real legend, still hosting the most charming parts of the old palace it was by the end of 19 century. This prestigious establishment certainly deserves the many world awards that have crowned decades of quality.