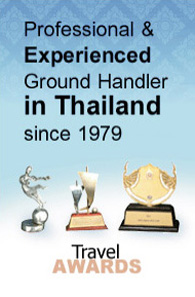 DESTINATIONS
CONTACT
+662 640 1440
info@nstravel.com
LINKS
Subscribe for e-newsletter
HMONG HILL TRIBE LODGE
Amidst a green little valley, between rice fields and the 'Suthep-Pui' mountains, this unique resort offers a splendid panorama to its guests.
The 'Hmong Hill Tribe Lodge' counts 10 houses hosting several rooms' categories. The whole compound was built by craftsmen from a Hmong community, following their traditional way of building.
The standard lodges shelter 4 sleeping rooms, each one provided with private bathroom. Rooms are set around a main open fire lounge.
It helps guests to socialize with neighbors, according to Northern Thai traditions. This convivial atmosphere is very appreciated by the guests.
A Hmong community manages the whole resort. Several smooth walks or treks can be undertaken to discover some ethnic traditional villages up mountains.
A discovering of the area is possible either by car or bicycle. The guests can also relax at the open air swimming pool.
The 'Hmong Hill Tribe Lodge' has a restaurant serving either Thai, international, or typical local food.
Evening are animated by the whole community, they perform their own dances, music and traditions, dressed with their traditional costumes, under the stars of the beautiful northern sky around the vivid atmosphere of a bonfire.