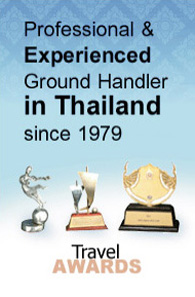 DESTINATIONS
CONTACT
+662 640 1440
info@nstravel.com
LINKS
Subscribe for e-newsletter
FERN RESORT
This charming 'eco-lodge' is about 6 Km away from downtown Mae Hong Son. It was settled in an old rice field. This original concept will seduce truly Nature lovers, keen to protect it. Guests are asked to follow some simple rules, (saving water, use of towels…) in order to respect a maximum the local environment.
Fact is that this place is superb and invites to respect the Nature… A lush tropical garden shelters about 30 chalets. Suffice it to contemplate the garden to start thinking that this could be an image of heaven.
Two types of chalets host the guests: Deluxe or Creek view suites. Both are simple, have air conditioning, bathroom, etc. The deluxe rooms are garden view, whereas the creek view are bigger, better furnished and nicely decorated.
No refrigerator or television are provided in rooms. The resort has an open air restaurant, a swimming pool and an open air lounge with television. Television is somehow useless in such a superb environment.
The magic of the place is in the garden which could be a reference for specialized magazines. A stay in Fern is a green sanctum in the bosom of 'Mother Nature'.