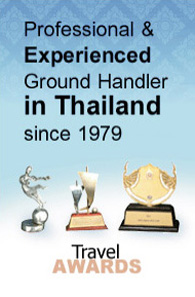 DESTINATIONS
CONTACT
+662 640 1440
info@nstravel.com
LINKS
Subscribe for e-newsletter
NS Travel & Tours is one of the leading tour operators in Thailand located in Bangkok. Proudly, we have been in presence for over 35 years. Our company's name in Thai "Noom Sao Tours" is the Thailand's most recognised brand among 7,500 travel agents and tour operators.
Our philosophy lies on "One-Stop-Service". We started our first move in Domestic market where our business success ignites. Few years later, we expand our reach to another Hall of fame for International markets both Inbound and Outbound. Our other services are FIT, MICE, Ticketing, transportation and so forth. We also own 16 hotels & resorts under the group brand, SERENATA Hotels & Resorts, 100 coaches & vans, Educational agency, Camping equipment together with our own factory.
Our Thai-European Inbound team takes a very personal approach in creating your perfect personal Thailand holiday (tour package or tailor-made). We are in constant communication with our local partners, enabling us to provide you with the utmost services available. We mainly cater for individuals, couples, families or small groups from Europe and the Americas, who are looking for an authentic and well-organized travel tour in Thailand.
Find out more about us here, read some of our reviews or be inspired by some of our Thailand Tours or Thailand Excursions.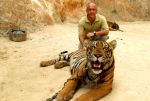 RIVER KWAI - JUNGLE, TIGERS AND ELEPHANTS
---
A 4-day combination of outstanding discoveries and soft adventures along the famous River Kwai. Live in harmony with nature and experience activities with 2 icons of the Thai fauna… How about taking a bath with an elephant or hugging a tiger?
Price from: 17,649 Baht